TetraPond Pond De-Icer 300 Watt
Enter the quantity below and click "add to cart":
Category(s):

-
Pond De-Icers and Heaters
-
Pond Lover Gifts
Manufacturer:
TETRAPOND
TetraPond water garden experts have developed its newest addition to its product line dedicated to the health of pond fish: the TetraPond De-Icer, a winter survival solution for fish.
The TetraPond De-Icer is essential in helping fish survive the winter and stay healthy. Gases, which are produced by decomposing organic material, are toxic to fish when they are trapped beneath ice covering the pond's surface. The TetraPond De-Icer keeps an area of the pond ice-free during the winter, allowing harmful gases to escape through the opening. In small ponds, the De-Icer is especially helpful in preventing ponds from freezing solid.  Floats in water. For fish safety, it is extremely important to never break ice on the pond because the shock waves can be detrimental, and sometimes fatal, to fish.
TetraPond De-Icer is durable, energy-efficient and easy to install. This energy-efficient model uses only 300 watts and is effective in temperatures as low as -20°F. It is powered with a thermostat that shuts the power off and restarts as needed for maximum efficiency. Its 15-foot electrical cable also provides an added convenience and flexibility for pond keepers.
"Winter can be stressful on a fish's immune system. The TetraPond De-Icer alleviates stress during the winter, making it easier for them to withstand diseases that are more prevalent in the spring," said Curt Nuenighoff, brand manager, TetraPond. "It's a natural extension of our product line geared to maintain healthy fish and ecosystems year round in various climate zones."
The TetraPond De-Icer's natural stone finish blends into the water- and landscapes.  Available this winter, the TetraPond De-Icer comes complete with informative packaging aimed to educate consumers about the unique features and resulting benefits to their ponds and aquatic life.  It is backed by a manufactures three year warranty.
Approximately 11.3 x 6.4 x 6.9 inches.
Added or Last Modified:
11/2/2015
Weight:
12.0000
UPC:
046798264293
TetraPond Pond De-Icer 300 Watt Additional information:
Helps release harmful pond gases by keeping an area of the pond ice-free
Features include a natural stone finish and energy-efficient thermostat control
Color (if applicable):
/
Size (if applicable):
300 watt
Continental US shipping costs: 15.48
(We do not charge handling)
Buy TetraPond Pond De-Icer 300 Watt and add $57.2 more to your cart to qualify for free shipping. *Weight restrictions may apply.
Weight: 12.0
lbs.
Why so heavy?
This weight is artificially elevated because of a large or unusual size. This is called "dimensional weight". Because of the size, the carrier charges as if this product weighed the displayed amount.
We will process your order the day we receive it.
This product usually leaves our warehouse the Next Business Day.
You will normally get your order in 3 - 7 business days (depending on how far you are from the warehouse).
Shipping rates are calculated based on:
Total weight of the products in your cart.
Individual item shipping carrier fee ( if applicable )
---
Choosing the Correct Pond De-icer (Pond Heater)
---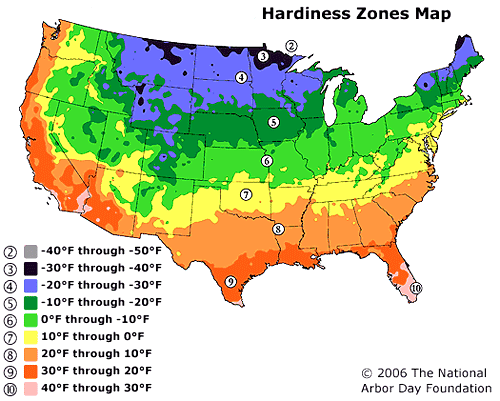 Check your Hardiness Zone above and then reference against the size of your pond
below to determine what size pond de-icer you should purchase.


For larger ponds, refer to the gallon chart. Choose several columns that match your pond size, then reference your zone. This will help you choose several heater sizes for your pond.

To determine Pond size: Using feet, multiply average length X width X depth X 7.48
Example: My pond averages about 12 feet long X 6.5 feet wide X 2.5 feet deep. This equals 195. Now multiply 195 X 7.48 = 1458 gallons. (If I lived in zone 5, I would use a 1500 watt unit.)
---
---
---
---
---

No reviews yet. Be the first to add a rating!