Perfect Climate Deluxe Pond De-Icers
Enter the quantity below and click "add to cart":
Category(s):

-
Pond De-Icers and Heaters
Manufacturer:
K and H MANUFACTURING
The Perfect Climate Deluxe Pond De-Icers by K and H Manufacturing will help keep your pond ice free during the winter. The new "Perfect Climate" line from K&H Manufacturing has "reinvented the wheel" when it comes to keeping ice free water available in winter ponds. Every K&H de‐icer is safe in all ponds, unlike many of the other de‐icers available in the market today. Every one of our de‐icers can be used as a floating de‐icer out of the box or in seconds converts to a submersible de‐icer with the click of a button! In the past, all that was readily available were energy gulping 1000 watt to 1500 watt de‐icers; pond owners had no choice but to purchase these expensive to run de‐icers, even when they didn't need it. We've solved this problem by creating a whole line of de‐icers along with a convenient zone chart for consumers to choose the correct de‐icer, every time! When it comes to ice free ponds, K&H Perfect Climate is the choice that makes cents.
Simply follow the zone chart recommendation provided on this page to choose the proper de-icer for your location. If your pond is larger than the 1200 gallons simply add another de-icer designed for the additional volume (A 1700 gallon pond in zone 3 will use one 1500 watt model and one 750 watt model). The chart will also assure that by using the correct size de-icer only the required amount of energy is used - saving the customer money in energy costs. De-icer are thermostatically controlled to turn on and off only when needed (approx. 35 - 45F range) and are economical to run. May be used in all types of ponds, including ones with pond liners. Use as a floating de-icer as it comes or convert it to a submersible de-icer by pressing a button.
Features
• Floating or submersible in one convenient de-icer
• Thermostatically controlled to keep your pond from freezing.
• Available in 3 wattages, refer to our convenient zone chart for the proper choice
• Safe in all ponds and will not harm pond liners
• Easy to maintain and clean
• 12' cord
• 2 year manufacturer warranty
• MET Listed to UL STD. 499 and CSA STD. C22.2 NO. 64
Available sizes:

Model #8125: 250 Watt, 6x6x5 inches
Model #8175: 750 Watt, 6x6x5 inches
Model #8115: 1500 Watt, 9x9x5 inches
Added or Last Modified:
5/7/2013
Deluxe Pond De-Icer - Size (1500 Watt) Model: 8115
Dimensions: 9 x 9 x 5 inches
UPC: 655199081158
---
Deluxe Pond De-Icer - Size (250 Watt) Model: 8125
Dimensions: 6 x 6 x 5 inches
UPC: 655199081257
---
Deluxe Pond De-Icer - Size (750 Watt) Model: 8175
Dimensions: 6 x 6 x 5 inches
UPC: 655199081752
---
Continental US shipping costs start at: 7.99 (We do not charge handling).
Cart total >$100 qualifies for free shipping. *Weight restrictions may apply.
We will process your order the day we receive it.
This product usually leaves our warehouse the NEXT BUSINESS DAY.
You will normally get your order in 3 - 7 business days (depending on how far you are from the warehouse).
Shipping rates are calculated based on:
Total weight of the products in your cart.
Individual item shipping carrier fee ( if applicable ).
---
Choosing the Correct Pond De-icer (Pond Heater)
---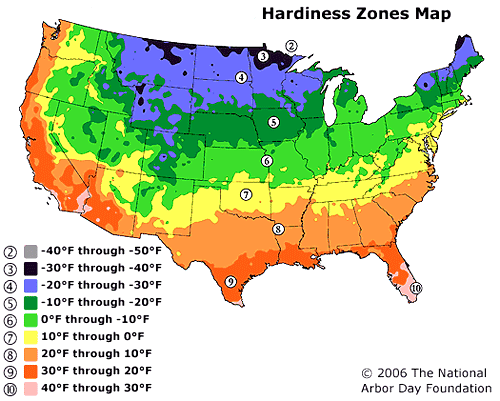 Check your Hardiness Zone above and then reference against the size of your pond
below to determine what size pond de-icer you should purchase.


For larger ponds, refer to the gallon chart. Choose several columns that match your pond size, then reference your zone. This will help you choose several heater sizes for your pond.

To determine Pond size: Using feet, multiply average length X width X depth X 7.48
Example: My pond averages about 12 feet long X 6.5 feet wide X 2.5 feet deep. This equals 195. Now multiply 195 X 7.48 = 1458 gallons. (If I lived in zone 5, I would use a 1500 watt unit.)
---
---
---
---
---

Comments, Reviews and Ratings

Customer did not leave comment associated with this rating.

carrie mansuy

,

Tue, May 29, 2012

Goodheaters. But, they stop working frequently. 5 have broken over the past 3 years including 2 that were almost new. I now put 2 or 3 into the pond, and several break each year.

Ken Ross

,

Mon May 20, 2013