WELCOME TO THE GENERAL PET SUPPLY SHOP!
Our General Pets categories feature products that are used by more than one type of pet. Like Pet Food Containers, Pet Doors, Treat Jars and Pet Stain, Odor or Hair Removal products Some of our more popular specials are shown below:

Vita Prima Snaps For Pet Rabbits & Guinea Pigs - 2 oz Peas and Cucumber

3.24 or lower!


Redbarn Naturals Quirky Turkey Can 13.2 oz. each (Case of 12)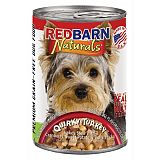 27.90 or lower!