---
Mosquitos go through a complete metamorphosis:
eggs, larvae, pupae and adults.
Eggs are laid in standing water.
As a home owner, check the gutters, making sure they aren't clogged.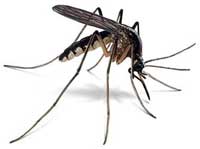 Eliminate accumulation of water in places like tires, cans, barrels, etc.

Clean out bird baths once a week.
/home/petdogca/public_html/shop/pests/Mosquito.htm
Categories relevant to:
Mosquito
Dog Fly and Mosquito Control
Mosquito Control
Livestock Mosquito Control
Pond Mosquito Control
BirdBath Mosquito Control
Insect and Mosquito Yard Foggers
---
Manufacturers relevant to:
Mosquito
MOSQUITO BEATER
---
Products relevant to:
Mosquito
Didn't find what you need?
"Google" search our site!
---
Other search options:
Viewing:
Mosquito Discount Pet Supplies