Premium Octacosanol Horse Supplements
Octacosanol is a compound primarily found in wheat germ that is used by people to improve their physical fitness. While some studies do show improvement in athletic performance, other research explores the compound's ability to improve cholesterol metabolism and protect the liver from oxidative stress.
---
Categories relevant to:
Octacosanol
---
Products relevant to:
Octacosanol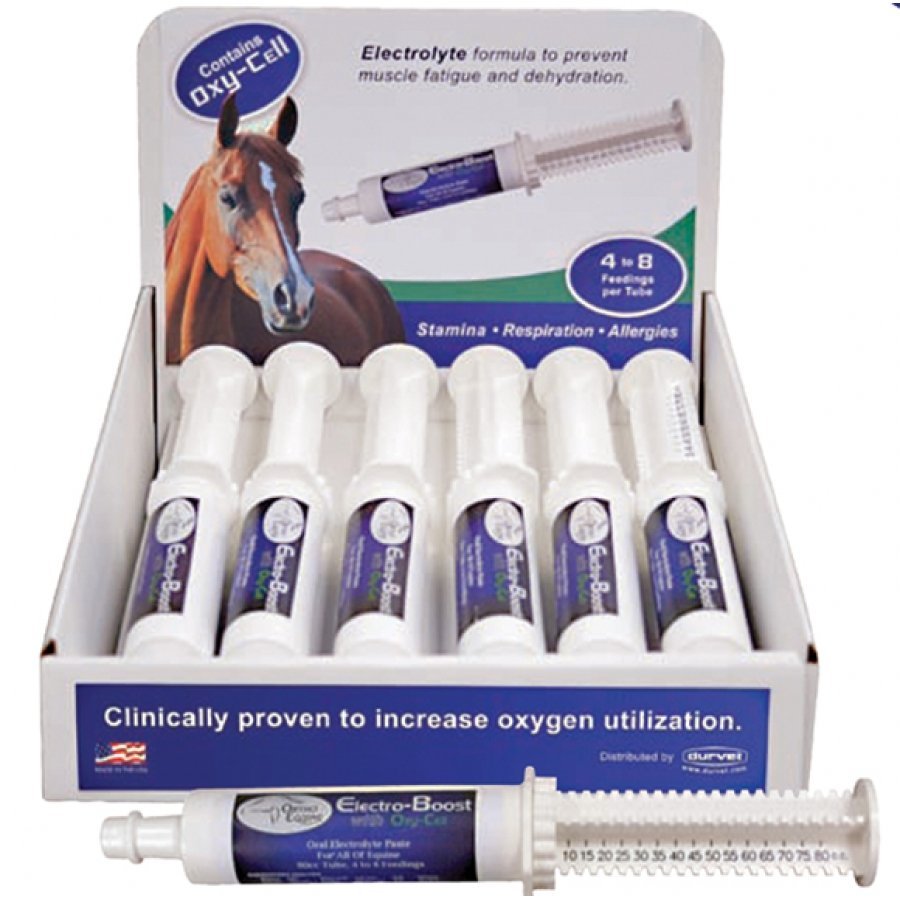 Electro-boost for Horses - 80 cc
Oral electrolyte paste with oxy-cell to prevent muscle fatigue and dehydration. Improves stamina, respiration and allergies. Allows more oxygen in the blood stream to burn the nutritional fuels for overall health and maximum performance. Contains oct ...
Category:
Horse Electrolyte Supplements
---
Didn't find what you need?
"Google" search our site!
---
Other search options:
Viewing:
Octacosanol Discount Equine Supplies